I've Got a Little List
This article appeared in The Nation.
I've Got a Little List
BY ERICA JONG
When Random House's Modern Library imprint issued a list this past summer of the best novels in English published during the twentieth century, surely I was not alone in noticing that only nine books written by women were among the designees. The list created controversy–as lists are meant to do.
There was plenty of printed reaction to the Modern Library announcement, but none I saw seemed to offer an alternative list. The Random House Web site was deluged with reactions from angry readers who wondered where their favorite novels were, but nobody (not Harold Bloom with his Western Canon, nor Camille Paglia with her six-shooter, nor the Modern Library itself) thought to come up with a list of women writers in English who published novels in this century. Surely a century that produced Isak Dinesen, Virginia Woolf, Colette, Doris Lessing, Simone de Beauvoir and Edith Wharton has been an extraordinary one for women authors. Released from compulsory pregnancy every year, released from having to pretend niceness, goodness, meekness and amnesia toward our own anger, women have produced an astonishing literature in English–and a host of other languages. The twentieth century has been the first in which women publicly roared. Why then have the good people at the Modern Library not heard? Well, women's achievements tend to be overlooked even by the enlightened who think themselves sensitive to such things. A woman's name on a book practically guarantees marginalization–which is why so many geniuses, from the Brontë sisters to George Sand and George Eliot, chose to use male noms de plume.
And yet I find myself thinking–in 1998!–that we have abandoned that practice at our peril. Oddly, books written by women tend to be marginalized by both male and female reviewers. Yes, it is true that certain hunky male authors like Sebastian Junger and Ethan Canin have been reviewed for their jacket photos, but generally the practice of reviewing the writer's photo rather than her text, her personal life rather than her novel, her love affairs rather than her literary style, is the fate reserved for women authors. A recent example of a writer's life being reviewed even before her book is published is Joyce Maynard–but many authors, from Charlotte Brontë to Colette, have met this fate. Why this automatic response? Surely, given the works of Sappho, Emily Dickinson and Jane Austen, it should be clear that a vagina is no obstacle to literature. Yet in a sexist society, both women and men automatically downgrade women's work. A poetess is never as good as a poet. An actor is more serious than an actress. An aviator navigates better than an aviatrix. The response today may be more unconscious than deliberate, but, alas, it remains. (I suggest that some compulsive scholar do a computer search of the typical weasel words in reviews of women's books. They are: "confessional," "solipsistic," "self-aggrandizing," "self-indulgent," "whining.") For a woman to claim to have a self is, I suppose, "self-aggrandizing."
I have been the recipient of this sort of literary "criticism" for so many years that it makes me snort and laugh rather than smart and weep, but my heart goes out to the novice female writers who run this gantlet with their first novels and are so wounded they never show up for the second act. This is, of course, the point. Boo the women off the stage with catcalls and rotten tomatoes and get them back to their proper womanly duties–editing men's books, feeding the egos of male writers, writing theses about James Joyce, William Faulkner and Ernest Hemingway–as if we didn't already have enough. Political correctness has rapped us on the knuckles for doing this to writers of color who are female. As a result, those artists are starting to be reviewed on their merits rather than their gender. This is a welcome change. As recently as twenty-eight years ago Toni Morrison's first novel, The Bluest Eye, was turned down by Random House (where she then worked as an editor) because it was assumed that African-Americans did not buy books and that nobody else would want to read novels about black people. The arrogance of those assumptions has long since been dispelled. But while it is clearly racist to attack writers of color, women writers who appear to occupy no minority niche are still fair game. Women are the scapegoats of the human race, and if scapegoats don't exist in nature, they have to be invented. The Modern Library list contained only eight women because a ratio of 92 to 8 probably seems normal to literary folk. (Edith Wharton accounted for two of the nine titles.) Diversity has come to mean racial diversity rather than gender fairness. Wherever possible, the token woman on a committee, a panel, a list, is apt to be endowed with melanin. This is a condescending way of including two "minorities" in one fell swoop. But women are not a minority; we are 52 percent of the population. We are, in fact, an oppressed majority. If we didn't already know this the Modern Library list would have made it abundantly clear.
I've no particular wish to dump on the Modern Library. That venerable venture, started by legendary twenties publisher Horace Liveright and sold to Random House long before it was a vast agglomeration of formerly independent imprints, has always had a worthy mission: Bring good books to the people inexpensively. The Modern Library was clever to devise the 100 best list as a way of getting column inches for books. It worked. Anything that gets people talking about books in a video culture is to be applauded. The composition of the original list was, however, hard not to quarrel with.
1. Ulysses by James Joyce
2. The Great Gatsby by F. Scott Fitzgerald
3. A Portrait of the Artist as a Young Man by James Joyce
4. Lolita by Vladimir Nabokov
5. Brave New World by Aldous Huxley
6. The Sound and the Fury by William Faulkner
7. Catch-22 by Joseph Heller
8. Darkness at Noon by Arthur Koestler
9. Sons and Lovers by D.H. Lawrence
10. The Grapes of Wrath by John Steinbeck
11. Under the Volcano by Malcolm Lowry
12. The Way of All Flesh by Samuel Butler
13. 1984 by George Orwell
14. I, Claudius by Robert Graves
15. To the Lighthouse by Virginia Woolf
16. An American Tragedy by Theodore Dreiser
17. The Heart Is a Lonely Hunter by Carson McCullers
18. Slaughterhouse-Five by Kurt Vonnegut
19. Invisible Man by Ralph Ellison
20. Native Son by Richard Wright
21. Henderson the Rain King by Saul Bellow
22. Appointment in Samarra by John O'Hara
23. U.S.A. (trilogy) by John Dos Passos
24. Winesburg, Ohio by Sherwood Anderson
25. A Passage to India by E.M. Forster
26. The Wings of the Dove by Henry James
27. The Ambassadors by Henry James
28. Tender Is the Night by F. Scott Fitzgerald
29. The Studs Lonigan Trilogy by James T. Farrell
30. The Good Soldier by Ford Madox Ford
31. Animal Farm by George Orwell
32. The Golden Bowl by Henry James
33. Sister Carrie by Theodore Dreiser
34. A Handful of Dust by Evelyn Waugh
35. As I Lay Dying by William Faulkner
36. All the King's Men by Robert Penn Warren
37. The Bridge of San Luis Rey by Thornton Wilder
38. Howards End by E.M. Forster
39. Go Tell It on the Mountain by James Baldwin
40. The Heart of the Matter by Graham Greene
41. Lord of the Flies by William Golding
42. Deliverance by James Dickey
43. A Dance to the Music of Time (series) by Anthony Powell
44. Point Counter Point by Aldous Huxley
45. The Sun Also Rises by Ernest Hemingway
46. The Secret Agent by Joseph Conrad
47. Nostromo by Joseph Conrad
48. The Rainbow by D.H. Lawrence
49. Women in Love by D.H. Lawrence
50. Tropic of Cancer by Henry Miller
51. The Naked and the Dead by Norman Mailer
52. Portnoy's Complaint by Philip Roth
53. Pale Fire by Vladimir Nabokov
54. Light in August by William Faulkner
55. On the Road by Jack Kerouac
56. The Maltese Falcon by Dashiell Hammett
57. Parade's End by Ford Madox Ford
58. The Age of Innocence by Edith Wharton
59. Zuleika Dobson by Max Beerbohm
60. The Moviegoer by Walker Percy
61. Death Comes for the Archbishop by Willa Cather
62. From Here to Eternity by James Jones
63. The Wapshot Chronicle by John Cheever
64. The Catcher in the Rye by J.D. Salinger
65. A Clockwork Orange by Anthony Burgess
66. Of Human Bondage by W. Somerset Maugham
67. Heart of Darkness by Joseph Conrad
68. Main Street by Sinclair Lewis
69. The House of Mirth by Edith Wharton
70. The Alexandria Quartet by Lawrence Durrell
71. A High Wind in Jamaica by Richard Hughes
72. A House for Mr. Biswas by V.S. Naipaul
73. The Day of the Locust by Nathanael West
74. A Farewell to Arms by Ernest Hemingway
75. Scoop by Evelyn Waugh
76. The Prime of Miss Jean Brodie by Muriel Spark
77. Finnegans Wake by James Joyce
78. Kim by Rudyard Kipling
79. A Room With a View by E.M. Forster
80. Brideshead Revisited by Evelyn Waugh
81. The Adventures of Augie March by Saul Bellow
82. Angle of Repose by Wallace Stegner
83. A Bend in the River by V.S. Naipaul
84. The Death of the Heart by Elizabeth Bowen
85. Lord Jim by Joseph Conrad
86. Ragtime by E.L. Doctorow
87. The Old Wives' Tale by Arnold Bennett
88. The Call of the Wild by Jack London
89. Loving by Henry Green
90. Midnight's Children by Salman Rushdie
91. Tobacco Road by Erskine Caldwell
92. Ironweed by William Kennedy
93. The Magus by John Fowles
94. Wide Sargasso Sea by Jean Rhys
95. Under the Net by Iris Murdoch
96. Sophie's Choice by William Styron
97. The Sheltering Sky by Paul Bowles
98. The Postman Always Rings Twice by James M. Cain
99. The Ginger Man by J.P. Donleavy
100. The Magnificent Ambersons by Booth Tarkington
Ulysses by James Joyce, a formerly banned book that is now safely verified as a masterpiece because nobody reads it in its entirety, was the safest of safe top choices. Vladimir Nabokov's Lolita gave the list a bit of derring-do, circa 1955. Evelyn Waugh's Scoop, a personal favorite of mine, is a wonderful satirical novel about how the press starts wars, then covers them, but it is in no way as large a portrait of the world as The Golden Notebook by Doris Lessing. The Modern Library did make an attempt to include writers of color–V.S. Naipaul, Ralph Ellison, Richard Wright, James Baldwin–though women were not among them. Of the women on the list, Edith Wharton's The Age of Innocence and The House of Mirth are inevitable rather than courageous choices. (I would probably give a limb to have written The House of Mirth, but it hardly takes imagination to praise Wharton this long after her death–in 1937–and recent transfiguration into film.)
The Random House readers who posted their choices on the Web site wound up with a list that puts four Ayn Rand novels in place of Ulysses, The Great Gatsby, Catch-22 and Darkness at Noon. Since Ayn Rand is not my cup of tea, I'm not impressed, but the readers' list is far more gender neutral than the original and doesn't discriminate against sci-fi or horror authors. (Robert Heinlein and Stephen King figure prominently.) The attempt to create a women's fiction list proved a fascinating exercise. I wrote to the 250 or so distinguished women writers and critics whose correct addresses I have in my database. I posted a notice on the rather lively writers' forum that's on my Web site (www.ericajong.com), and then, for good measure, I wrote to about thirty male novelists, critics and poets whose judgment I respect and whose addresses I happen to have. The results of this informal survey were instructive. Because I promised anonymity to my respondents, they were frank with me. They apologized for liking certain books that they deemed to be important in their own lives–Gone With the Wind and Interview With the Vampire are two examples–but that they suspected Helen Vendler and Harold Bloom might pooh-pooh. The scholars responded quickly–-as if they had been list-making all their lives. The poets' and novelists' lists dribbled in more slowly. Pretty much everyone I wrote to tended to take the project seriously. They congratulated me on raising the question of a women's list at all–whether or not they had seen the original Modern Library list. Sometimes they included lists from their best friends, members of reading groups or seminars.
Here are the books most frequently repeated (after 1. Margaret Mitchell's Gone With the Wind and 2. Anne Rice's Interview With the Vampire):
Virginia Woolf
3. To the Lighthouse
4. Mrs. Dalloway
5. The Waves
6. Orlando
Djuna Barnes
7. Nightwood
Edith Wharton
8. The House of Mirth
9. The Age of Innocence
10. Ethan Frome
Radclyffe Hall
11. The Well of Loneliness
Nadine Gordimer
12. Burger's Daughter
Harriette Simpson Arnow
13. The Dollmaker
Margaret Atwood
14. The Handmaid's Tale
Willa Cather
15. My Ántonia
Erica Jong
16. Fear of Flying
17. Fanny
Joy Kogawa
18. Obasan
Doris Lessing
19. The Golden Notebook
20. The Fifth Child
21. The Grass Is Singing
Harper Lee
22. To Kill a Mockingbird
Marge Piercy
23. Woman on the Edge of Time
Jane Smiley
24. A Thousand Acres
Lore Segal
25. Her First American
Alice Walker
26. The Color Purple
27. The Third Life of Grange Copeland
Marion Zimmer Bradley
28. The Mists of Avalon
Muriel Spark
29. Memento Mori
30. The Prime of Miss Jean Brodie
Dorothy Allison
31. Bastard Out of Carolina
Jean Rhys
32. Wide Sargasso Sea
Susan Fromberg Shaeffer
33. Anya
Cynthia Ozick
34. Trust
Amy Tan
35. The Joy Luck Club
36. The Kitchen God's Wife
Ann Beattie
37. Chilly Scenes of Winter
Zora Neale Hurston
38. Their Eyes Were Watching God
Joan Didion
39. A Book of Common Prayer
40. Play It as It Lays
Mary McCarthy
41. The Group
42. The Company She Keeps
Grace Paley
43. The Little Disturbances of Man
Sylvia Plath
44. The Bell Jar
Carson McCullers
45. The Heart Is a Lonely Hunter
Elizabeth Bowen
46. The Death of the Heart
Flannery O'Connor
47. Wise Blood
Mona Simpson
48. Anywhere But Here
Toni Morrison
49. Song of Solomon
50. Beloved
Stella Gibbons
51. Cold Comfort Farm
Sylvia Townsend Warner
52. Mr. Fortune's Maggot
Katherine Anne Porter
53. Ship of Fools
Laura Riding
54. Progress of Stories
Ruth Prawer Jhabvala
55. Heat and Dust
Penelope Fitzgerald
56. The Blue Flower
Isabel Allende
57. The House of the Spirits
A.S. Byatt
58. Possession
Pat Barker
59. The Ghost Road
Rita Mae Brown
60. Rubyfruit Jungle
Anita Brookner
61. Hotel du Lac
Angela Carter
62. Nights at the Circus
Daphne Du Maurier
63. Rebecca
Katherine Dunn
64. Geek Love
Shirley Jackson
65. We Have Always Lived in the Castle
Barbara Pym
66. Excellent Women
Leslie Marmon Silko
67. Ceremony
Anne Tyler
68. Dinner at the Homesick Restaurant
69. The Accidental Tourist
Nancy Willard
70. Things Invisible to See
Jeanette Winterson
71. Sexing the Cherry
Lynne Sharon Schwartz
72. Disturbances in the Field
Rosellen Brown
73. Civil Wars
Harriet Doerr
74. Stones for Ibarra
Jean Stafford
75. The Mountain Lion
Stevie Smith
76. Novel on Yellow Paper
E. Annie Proulx
77. The Shipping News
Rebecca Goldstein
78. The Mind-Body Problem
P.D. James
79. The Children of Men
Ursula Hegi
80. Stones From the River
Fay Weldon
81. The Life and Loves of a She-Devil
Katherine Mansfield
82. Collected Stories
Rebecca Harding Davis
83. Life in the Iron Mills
Louise Erdrich
84. The Beet Queen
Ursula K. Le Guin
85. The Left Hand of Darkness
Edna O'Brien
86. The Country Girls Trilogy
Margaret Drabble
87. Realms of Gold
88. The Waterfall
Dawn Powell
89. The Locusts Have No King
Marilyn French
90. The Women's Room
Eudora Welty
91. The Optimist's Daughter
Carol Shields
92. The Stone Diaries
Jamaica Kincaid
93. Annie John
Tillie Olsen
94. Tell Me a Riddle
Gertrude Stein
95. The Autobiography of Alice B. Toklas
Iris Murdoch
96. A Severed Head
Anita Desai
97. Clear Light of Day
Alice Hoffman
98. The Drowning Season
Sue Townsend
99. The Secret Diary of Adrian Mole
Penelope Mortimer
100. The Pumpkin Eater
That is the preliminary culling. It gives us, at least, a starting point. An equally long list could be made of memoirs, poems and novels in languages other than English.
All lists are highly arbitrary. And this, like all such efforts, is a work in progress. If you will write your favorites to me at my e-mail address (jongleur@pipeline.com), the next edition will surely include books I and my respondents have missed. This exercise may turn into a publishing project, so I hope to be as inclusive as possible.
Ranking the listed books seems to me like a useless exercise. Books are not prizefighters. They don't compete against one another. It may even be that many worthy volumes escaped the notice of my helpers because they were printed in tiny editions and disappeared into the pulping machine before they were even discovered. Many good women's books doubtless go unpublished. What the list chiefly teaches us is the extent of our own ignorance. I don't claim to have read all these books, but it strikes me that this list would make a fascinating beginning course in women's literature. If we could only begin to immerse ourselves in the riches of the writers who came before us, we would see that we had an excellent broth to nourish our future efforts.
It interested me greatly to learn how hard it was for most of my respondents to name 100 books. I received scribbled notes that said things like: "Don't forget Angela Carter!" Or "What about the short story writers whose novels are less good?" Since the list was of novels written in English, I had to exclude favorites of mine--like Colette, Simone de Beauvoir and Marguerite Yourcenar. Memoirs like Maxine Hong Kingston's The Woman Warrior were excluded because there will be a separate list of memoirs. Poetry was excluded because that, too, must wait for a future tally. (Women poets in English in this century could fill a very large library.)
Assembling the preliminary list, I kept being reminded of Emma Goldman's wise words: "When you are educated, when you know your power, you'll need no bombs or militia and no dynamite will hold you."
---
Copyright ©1996, The Nation Company, L.P. All rights reserved. Electronic redistribution for nonprofit purposes is permitted, provided this notice is attached in its entirety. Unauthorized, for-profit redistribution is prohibited. For further information regarding reprinting and syndication, please call The Nation at (212) 242-8400, ext. 226 or send e-mail to Max Block.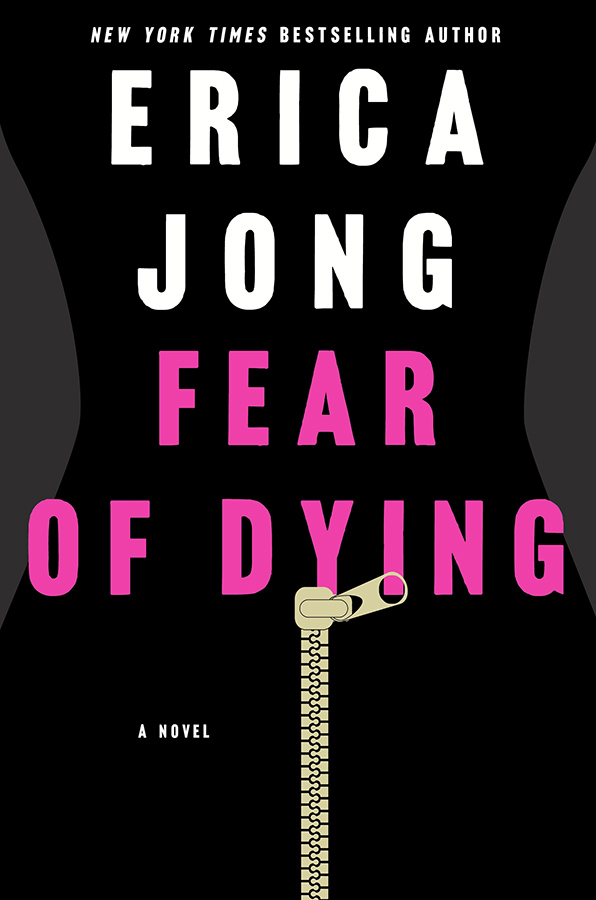 Fear of Dying
Now available in
paperback and ebook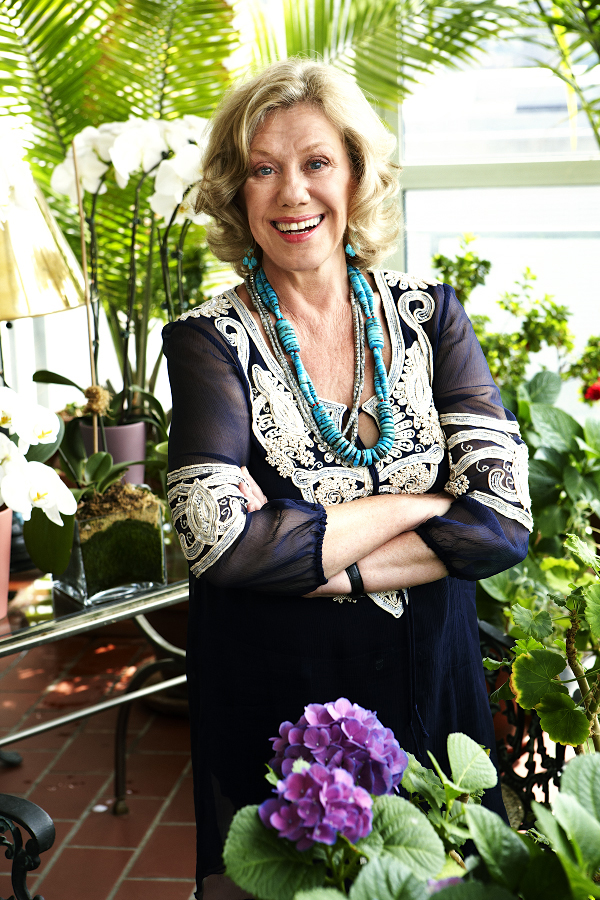 Photo Credit: Paul Brissman
Share This Site: