Christie Williams, Arts Cafe, Mystic
In 1973 - at the time of the publication of Fear of Flying – Ms. Jong had already published two books of poems that had immediately established her as one of the most important poets of her generation and the big new voice of second-wave feminism.
Her first book of poems – called Fruits & Vegetables – is perhaps the most auspicious debut since Wallace Steven's legendary Harmonium. What is more, the title poem, "Fruits & Vegetables", is surely one of the great poems of the 20th century.
From the first, Erica Jong's poems were startling for their originality and joy of language and thought. Over the years, her output of poetry has been steady and vast -- consistently exploring the great Jongian themes of eros, mortality, and above all, the sheer interest and pleasure to be taken in life.
Oh yes, there is in her poetry the same intensive attention to female sensuality that is one of the hallmarks of her fiction. And the drama of sex is always lurking. But as a poet she has a wide arsenal of metaphor, wit, poetic tradition, and formal devices to make something new, surprising, and original of this stuff.
With candor and humor, Jong has also used her poetry to report the inevitable changes brought on by aging. Has any woman ever written so candidly about the changes the years have made to her face and body? Has any poet of any age written with such a light but powerful touch about physical passion.
Though her cultural impact will endure, though Fear of Flying and maybe Fanny may persist, it is Erica Jong's poetry that will surely be read and studied in generations to come.
And this is why The Arts Café takes such pride in introducing, again, Erica Jong.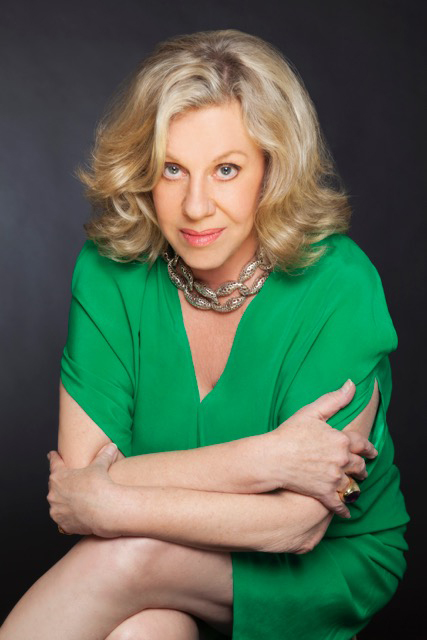 Photo Credit: Mary Ann Halpin