The Works of Erica Jong
Fiction | Poetry | Non-Fiction
Fiction
1. Fear of Flying (1973) First published novel, but not first book. EJ published 2 books of poetry with Holt, Fruits & Vegetables, 1971, and Half-Lives, 1973.


2. How to Save Your Own Life (1977) Isadora & Bennett break up. She falls madly in love with Josh & moves to Malibu, CA. Fiction & Love Poetry Coda.


3. Fanny: Being the True History of the Adventures of Fanny Hackabout-Jones (1980) What if Tom Jones had been a woman–18th century picaresque romp!


4. Parachutes & Kisses (1984) Isadora divorced and FREE? Maybe.


5.Shylock's Daughter (formerly Serenissima) (1987) Shakespearian Fantasy set in Venice. Heroine an actress of a certain age. Time travel.


6.Any Woman's Blues(1990) Leila is a wonderful artist and love junkie—with very young untalented actor boyfriend. She gets sober & throws him out!


7. Inventing Memory (1997) The generations of Jewish women in America and how they triumphed. My Jewish Roots Novel—or JOOTS!


8. Sappho's Leap (2003) The story of Sappho who invented love poetry 2600 years ago, loved men, loved women, was imitated by all.


9. Fear of Dying (2015) A daring and delightful look at what it really takes to be human and female in the 21st century.


---
Poetry
1. Fruits & Vegetables (1971, 1997)


2. Half-Lives (1973)


3. Loveroot (1975)


4. At the Edge of the Body (1979)


5. Ordinary Miracles (1983)


6. Becoming Light: New and Selected (1991)


7. Love Comes First (2009)


8. The World Began With Yes (Published by Red Hen Press in April, 2019)


---
Other Works
Witches (1981, 1997, 1999) Illustrated study of the witch and the Mother Goddess


Megan's Book of Divorce; Megan's Two Houses: FOR KIDZ (1984, 1996)


The Devil at Large: Erica Jong on Henry Miller (1993)


Fear of Fifty: A Mid-Life Memoir (1994)


What Do Women Want? Bread Roses Sex Power (1998)


Seducing the Demon: Writing for My Life A BOOK ABOUT WRITING (2006)


Sugar in My Bowl (2011) Anthology (Real Women Write About Real Sex)


A Letter to the President (Kindle Single) 2012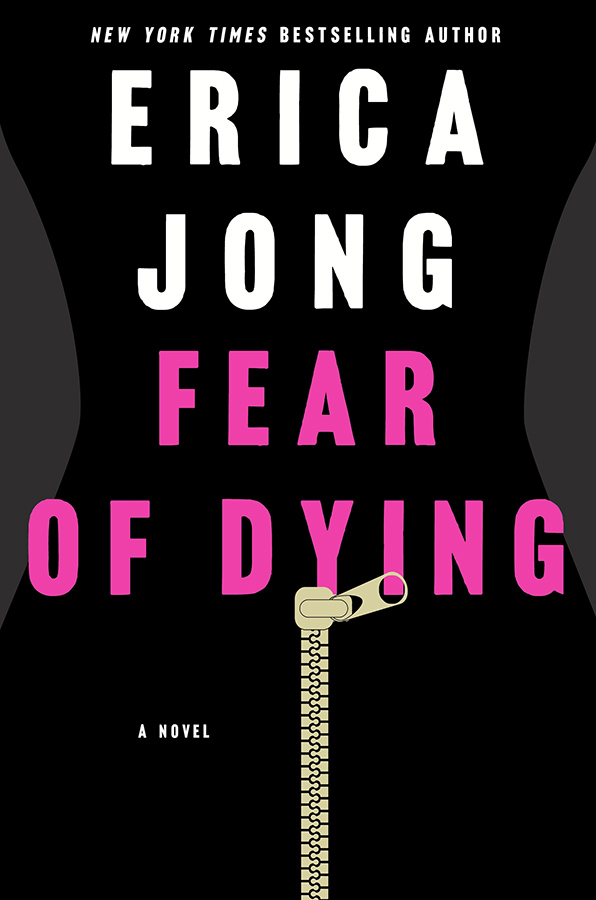 Fear of Dying
Now Available!
Share This Site: