How to Save Your Own Life
What happened to Isadora Wing when she stepped out of the tub? Did she learn to fly at last? How to Save Your Own Life picks up Isadora's story three years after the events of Fear of Flying and provides the answers to these questions — and much more. With two marriages and a best-selling novel behind her, Isadora is by now an older, wiser and somewhat more rueful heroine. She does indeed learn to fly, but the learning is hard won and far from flippant.
How to Save Your Own Life deals with the gradual stages by which a marriage comes apart — the problems of betrayal, jealousy, trust. But the book is also about fame, Hollywood, sexual experimentation. Isadora's odyssey this time takes her not to Europe, but to the never-never land called California where she meets a variety of sharks, knaves, fools, gurus, friends — and one real lover. One by one the myths are explored and exploded. Isadora comes to realize that it is finally possible, and necessary, to save your own life.
---
Reviews:
"Once again, women everywhere will identify.... Every bit as compelling and wit-filled as Jong's first, Fear of Flying."
—West Coast Review of Books
"Wickedly funny ... This is an erotic lust story ... enjoy, enjoy.
—Wall Street Journal
"A galloping good story... rollicking and bawdy, with a center of pure gold. Read it!"
—Cleveland Plain Dealer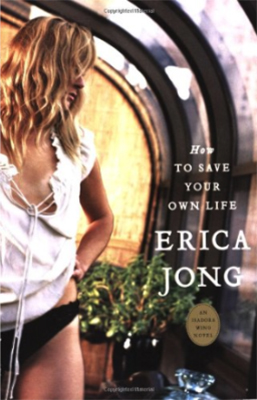 How to Save Your Own Life
Share This Site: