Sugar in My Bowl: Real Women Write About Real Sex
An explosive collection of essays and stories on love, lust and 'doing it-featuring: KAREN ABBOTT, SUSIE BRIGHT, HONOR MOORE, ELISA ALBERT, SUSAN CHEEVER, GAIL COLLINS, EVE ENSLER, JULIE KLAM, ARIEL LEVY, DAPHNE MERKIN, MEGHAN O'ROURKE, ANNE ROIPHE, LIZ SMITH, REBECCA WALKER, JENNIFER WEINER, FAY WELDON, JESSICA WINTER, MOLLY JONG-FAST, JEAN HANFF KORELITZ,LINDA GRAY SEXTON, ROSEMARY DANIELL, J.A.K. ANDRES, JANN TURNER, BARBARA VICTOR, MARISA ACOCELLA MARCHETTO, SUSAN KINSOLVING, MIN JIN LEE, MARGOT MAGOWAN & ERICA JONG.
When it comes to sex, what do women want? In this eye-opening and courageous collection, Erica Jong reveals that every woman has her own answer.
For more information visit www.sugarinmybowl.com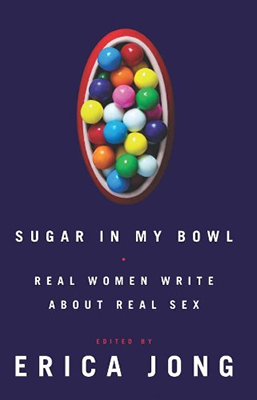 Sugar in My Bowl
Share This Site: