Fear of Flying
Fear of Flying - Hardcover from Henry Holt and Co. - 40th Anniversary edition
The 40th anniversary reissue of the #1 New York Times bestselling novel Fear of Flying, with a new introduction by New York Times bestselling author Jennifer Weiner.
Originally published in 1973 by Holt, Reinhardt and Winston, Fear of Flying, the internationally bestselling story of Isadora Wing by Erica Jong, coined a new phrase for a sex act and launched a new way of thinking about gender, sexuality, and liberty in our society. On the 40th anniversary of its initial publication, we, the original publisher, are reissuing this seminal work with a new introduction by Jennifer Weiner.
Order Now:
---
Fear of Flying (Penguin Classics Deluxe Edition) Paperback - 40th Anniversary edition
A striking deluxe edition commemorating the 40th anniversary of Erica Jong's groundbreaking classic.
Before Hannah from Girls, Anastasia Steele from Fifty Shades of Grey, and Carrie Bradshaw from Sex and the City, there was Isadora Wing, the uninhibited, outspoken protagonist of Erica Jong's revolutionary novel. First published in 1973, Fear of Flying caused a national sensation, fueling fantasies, igniting debates about women and sex, and introducing a notorious phrase to the English language. Forty years later, Isadora's honest and exuberant retelling of her sexual adventures—and misadventures—continues to provoke and inspire, and stands as an iconic tale of self-discovery, liberation, and womanhood. With provocative cover art by illustrator Noma Bar, this special fortieth-anniversary edition will introduce a new generation of women to Jong's pioneering novel.
Order Now:
---
Fear of Flying
Fear of Flying is the story of Isadora Wing, one of the most hilarious and touching anti-heroines to ever appear in fiction. A compulsive daydreamer, a seeker of saviors and psychiatrists, the author of a book of supposedly erotic poems, and a full-fledged phobic who fears flying but will not allow that fear to keep her off planes, Isadora relates her adventures and misadventures with wit, exuberance, and the sort of absolute candor that for centuries was permitted only to men.
On a trip to Vienna to attend a psycholanalytic congress with her psychiatrist husband, she meets an uninhibited Laingian analyst who seems the embodiment of all her steamiest fantasies. He lures her away from her husband on an existential jaunt across Europe, sleeping by roadsides, changing partners with people met at campsites, re-evaluating her life in some painful and funny ways. But the trip proves to be a journey backward in time as well as a reshuffle of the present..
Though Isadora fears flying (in all possible senses of the word), she forces herself to keep traveling, to risk her marriage and her life is pursuit of her own brand of liberation. How she finds it and loses her fear is what Fear of Flying is all about.
There are over 6.5 million copies of Fear of Flying in print in the U.S. alone. Around the world there are 12.5 million copies in print in 27 languages.
Reviews:
"A passionate novel... the body wanting sex, sex, sex and love and safety, comfort; the mind wanting freedom, independence, the power to work, to write... very alive and real. It is wonderfully funny and sad, witty and agonizing, brilliant, sensual, serious"
—Hannah Green
"It is rare these days to come upon a book written by a woman which is so refreshing, so gay an sad at the same time, and so full of wisdom about the eternal man-woman problem"
—Henry Miller
"This book will make literary history...because of it women are going to find their own voice and give us great sagas of sex, life, joy, and adventure."
—Henry Miller
"Transcends being a woman's book and becomes a latter-day Ulysses, with a female Bloom stumbling and groping, but surviving."
—Wall Street Journal
---
Published originally in hardcover by Holt, Rinehart, & Winston, 1973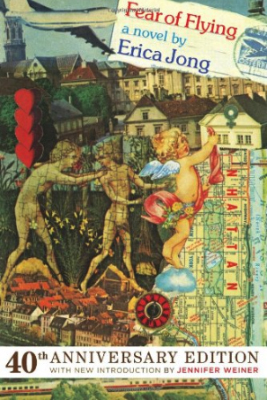 Fear of Flying - Hardcover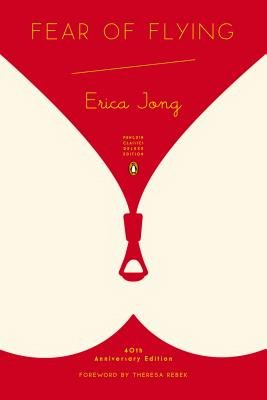 Fear of Flying - Paperback