The Devil at Large: Erica Jong on Henry Miller
A perfect match of author and subject, The Devil at Large is Jong's celebration of Henry Miller's life — the ebullience, the contradictions, the humor, and above all the freedom that defined his life and art. In a blend of biography, autobiography, scholarship and polemic, Jong evaluates and charts the life and legacy of Miller, the archetypical sexualist whose notorious Tropic of Cancer and subsequent books ultimately changed the boundaries of literature.
"What Henry had that others so resented was wholeness...His exuberance, the happiness that comes across in his work, was visible in him even when he was old and ill. The voice he found expressed the abundance of the man. It was not the sex the puritans hated and feared. It was the abundance." The Devil at Large reveals the convictions shared by Jong and Miller that one must accept dung to have angels, and that the truest virtue is to be 'on the side of life'.
Reviews:
"If you must limit yourself to one book on Henry Miller, this is the one"
—Library Journal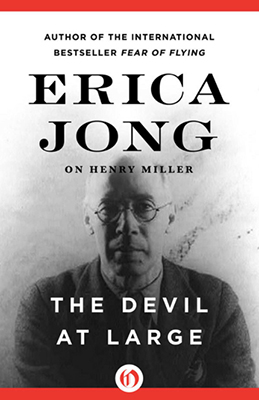 The Devil at Large: Erica Jong on Henry Miller
Share This Site: